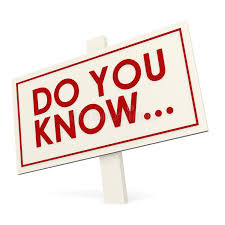 The Lagos State Internal Revenue Service or ("LIRS" or "the Service") recently released a public notice on the 1st of July 2020, to the public and taxpayers especially those with matters under reconciliation with the Service.
This Public notice was stated not to amend or override any existing law in force in Nigeria including the Personal Income Tax Act, rather it's release is to advice on the modification to the process of conducting TARC meetings as a result of the challenges posed by the Covid-19 Pandemic.
Details of Notice
The LIRS cites Section 29 of the Finance Act 2019 which admits electronic delivery of correspondences, the Advisories on Physical and Social Distancing as well as Protocol on Public Health and Safety issued by the Federal and State Governments and other relevant health authorities as its legal basis for the notice.
The following are the procedures for the meetings:
Video Conferencing is the default mode of meetings, physical meeting shall be an exception.
Virtual TARC meetings shall be constituted and hosted by LIRS
Documentary evidence shall be in soft copies, but where not possible, hard copies will be accepted.
Every objection issue/item raised by a taxpayer must be supported with relevant documentary evidence. Failure to adhere to this rule would render the issue/item moot and dischargeable.
Where the document submitted with or attached with the Objection letter are deemed inadequate or insufficient to address all objection issues, the agency may call for additional documentation.
TARC meetings may be constituted when or where;
Submitted documents indicate conflicting or contrary position on objection issues.
Field audit findings are materially higher than taxpayers position.
Deemed necessary by LIRS
All documentation for resolution of objection issues must be frontloaded to the Agency at least a week before the TARC meetings as no new documentary evidence would be considered during the meeting except in extra ordinary circumstances and at the discretion of the TARC chairperson.
For more on this, kindly send an email to amarachi@tonbofa.com
Subscribe to our free newsletter.