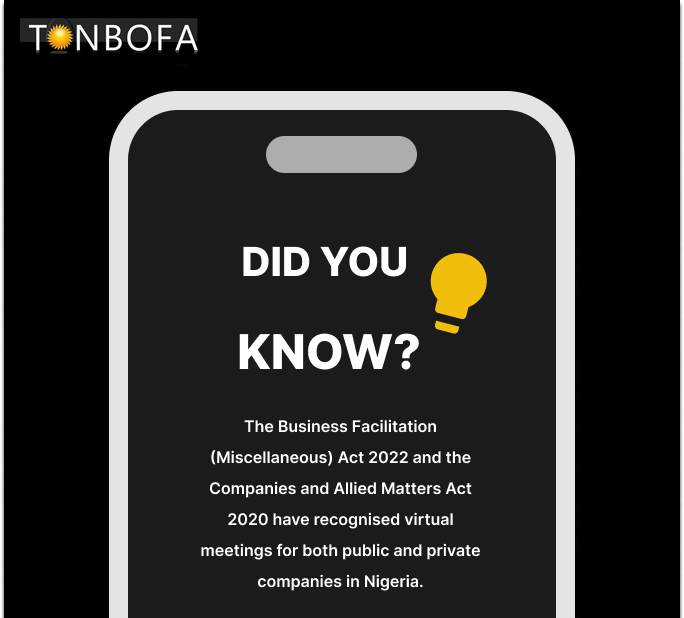 Public and Private companies can now have their meetings virtually! The Business Facilitation (Miscellaneous) Act 2022 and the Companies and Allied Matters Act 2020 have recognised virtual meetings for both public and private companies in Nigeria. Companies can validly hold its meeting virtually so long as it is in line with the company's articles.
#virtual #meetings #public #private #companies #CAMA 2020 #BFA 2022
Subscribe to our free newsletter.