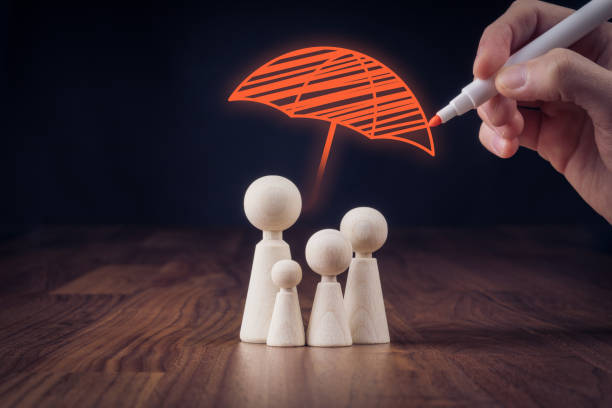 It is usual for parties to a contract to agree on the type of insurance to be obligatorily obtained by one of the parties and for businesses to obtain insurance for interruptions to their businesses. We discuss these below.
Force Majeure Insurance
Force majeure insurance provides coverage for financial losses arising out of the inability to bring a project to completion. The coverage encompasses delays as well as total termination of the contract resulting from events totally outside the control of the contractor (i.e., fire, earthquake, war, revolution, flood, and epidemics). Types of losses covered by the policy include continued debt servicing, loss of income, ongoing fixed costs, spoilage, and related contingencies. The insurer will interpret the words used strictly and may not pay a claim where the policy did not use words like pandemic etc. The Courts have however interpreted the policy words less strictly.
In the case of Western Fire Ins. Co. v. First Presbyterian Church, 437, P.2d 52, 55 (Co. 1968), the Court in disagreeing with the insurance company, held that the plaintiff suffered direct physical loss to insured building when gasoline infiltrated soil surrounding basement, contaminating foundation and rooms and rendering use of building dangerous. The policy provided for the insured to have suffered "a direct physical loss" and the insurer argued that the loss the company suffered was consequential to the damage to the building and not a direct physical loss.
Business Interruption (BI) insurance is insurance coverage that replaces income lost if business is halted for some reason, such as a fire or a natural disaster. This type of insurance also covers operating expenses, a move to a temporary location if necessary, payroll, taxes, and loan payments. BI insurance also applies if government actions cause operations to cease temporarily, resulting in a loss for a firm, such as the government-mandated shutdown of all non-essential businesses in the wake of the COVID-19 outbreak. This type of policy pays out only if the cause of the business income loss is covered in the underlying property/casualty policy.
For example, if a policy document states that it will cover financial losses for businesses which are unable to use their premises following "an occurrence of any human infectious or human contagious disease, an outbreak of which must be notified to the local authority or any government restrictions making it impossible for the building to be used." This clause should cover financial losses incurred because of Covid-19 due to the direct reference to "infectious or contagious disease", an outbreak of which the local authority is already notified or due to the lockdown restrictions. This is however subject
to the actual clauses used. The insurer may interpret the words strictly and may reject claims not directly attributable to the words used.
Possible Regulatory Interventions?
Some insurance regulators have intervened to ensure insured businesses are settled. For example, on 27 March 2020, New York Legislatures introduced a bill to actively override the Virus Exclusion. The bill, A10226, states, "Notwithstanding any provisions of law, rule or regulation to the contrary, every policy of insurance insuring against loss or damage to property, which includes loss of use and occupancy and business interruption, shall be construed to include among the covered perils under that policy, coverage for business interruption during a period of a declared state of emergency due to the coronavirus disease 2019 (COVID-19) pandemic."
The Financial Conduct Authority (a financial regulatory body in the United Kingdom but operates independently of the UK Government) has ordered insurance companies to pay out claims to firms "as soon as possible" or explain themselves to the watchdog. In its letter dated 15 April 2020, the FCA told insurers and brokers that they have an essential role to play in supporting their customers who may be unclear whether they have appropriate cover in place. The Authority admits that most policies do not cover pandemics and they cannot intervene in such matters they however expect a quick assessment and settlement for those policies where the firms have an obligation to pay.
Conclusion
In light of these developments, it is very important that companies aggressively assess the specific terms and conditions of their governing insurance policies to determine whether disruptions from the COVID-19 pandemic would be covered, and review their policies' insurer notice requirements to ensure careful compliance with those provisions in the event coverage is needed.
Subscribe to our free newsletter.
Special Purpose Acquisition Companies"SPACs" also known as blank check companies are duly registered public limited companies, formed to raise capital in an Initial Public Offering ("IPO") with the purpose of using the proceeds to acquire one or more unspecified companies, businesses or assets (target companies) to be identified after the IPO. Spacs have been used […]