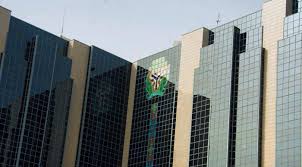 On 27 August 2020, The Central Bank of Nigeria (CBN) released the revised Guidelines for Licensing and Regulation of Payment Service Banks (PSBs) in Nigeria ( the Revised Guidelines) to update the 2018 Guidelines for Licensing and Regulation of Payment Service Banks (PSBs) in Nigeria (the 2018 Guidelines).
Minimum Capital Requirement for PSBS
The CBN retained the minimum capital requirement of PSBs at N5Billion.
Some Permissible Activities
Accept deposits from individuals and small businesses (which shall be covered by deposit insurance scheme
Carry out payments and remittances services (including inbound cross-border personal remittances)
Issue debit and pre-paid cards on its name
Operate electronic wallets
Invest in federal government and CBN securities (of not less than 75 per cent of their deposit liabilities)
Sale of foreign currencies realised from inbound cross-border personal remittances to authorized foreign exchange dealers.
There have been no amendments to the mandatory financial requirements for operation as a PSB and the licensing documents/information requirements under the 2018 Guidelines.
Some Changes Introduced by the Revised Guideline
Under the 2018 guideline, eligible promoters to apply for a PSB licence where stated to include telecommunication companies (through subsidiaries), banking agents, retail chains (supermarkets, downstream petroleum marketing companies), mobile money operators(MMOs) courier companies and fintech firms. The revised guidelines have however made an inclusion of Switching Companies as eligible promoters which was excluded under the 2018 guidelines from owning PSBs to avert any conflict of interest.
PSBs are now required to interface with the Nigeria Inter-Bank Settlement System (NIBSS) platform in order to promote interconnectivity and interoperability of operations within the Nigerian banking system.
For the purpose of supervising PSBs, the rate of charges to be imposed on any CBN regulated institution and/or their customers on mobile payment and other payment platforms by a parent/associate/related entity of any PSBs is now mandated to be subject to the provisions of the Guide to Charge by Banks, Other Financial and Non -Bank Institutions where applicable or subject to prior written approval of the CBN as the case may be.
In addition to existing guidelines on Business conduct (Fair Competition), parent/associate/related entities of a PSB are now mandated not to engage in discriminatory and/or differential pricing in products/services offered to other PSBs and/or CBN licenced institutions.
The name of PSBs must not include any word that links it to the parent company
In addition to existing Non-Permissible Activities, PSBs are not allowed to grant any form of loans, advances and guarantees (directly or indirectly).
Revocation of a PSC licence have now been expanded to include failure to comply with any provisions of the PSB Guidelines or other circulars and Guidelines issued by the CBN from time to time.
Upon the revised Guidelines of 28 August 2020, the CBN granted final license to three (3) Payment Service Banks (Hope PSB, Money master PSB, and 9PSB) to commence operations in fostering financial inclusion drive in Nigeria. ​
For more on this, kindly send an email to esohe@tonbofa.com
Subscribe to our free newsletter.