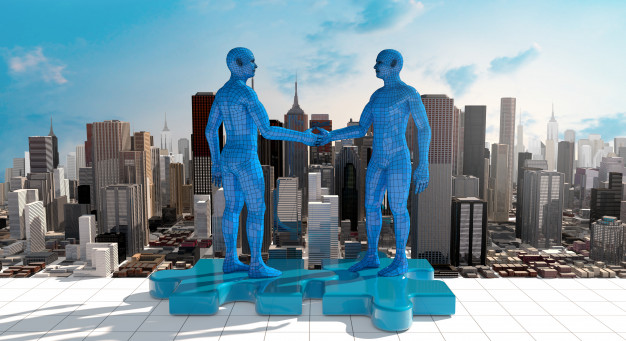 Special Purpose Acquisition Companies"SPACs" also known as blank check companies are duly registered public limited companies, formed to raise capital in an Initial Public Offering ("IPO") with the purpose of using the proceeds to acquire one or more unspecified companies, businesses or assets (target companies) to be identified after the IPO. Spacs have been used as an alternative route to access the equity capital markets.
SPACs are attractive because they allow the investor to co-invest with sponsors that have the requisite industry knowledge, expertise and access to potential acquisition targets that may not be available to investors through the public markets.
SPACs are also attractive buyers for potential targets (i.e. companies seeking to benefit from private equity expertise and a less burdensome, more stable route to the public markets than an IPO).
Comparing SPAC Activities
United States of America
Spacs are known to have had a checkered history, making investors uncertain about investing in them. Recently however, according to London's Financial Times Limited of 6th October 2020, in the United States of America (USA), Spacs are gaining popularity and have so far in 2020 raised the sum of $48bn on the Stock Exchange[1]. The reason for this is that in the USA, Spacs are relatively low risk for investors and shareholders have a right to vote on whether to approve the sponsor's target company and can get their money back whether or not the target is approved[2]. This provides an investor friendly environment and allows investors invest in Spacs.
United Kingdom
Spacs in the United Kingdom (UK) on the other hand have not been able to experience the same uptick in activity as the USA[3]. Three reasons identified as the cause of this are [4] :
Shareholders are not able to vote on targets or redeem their funds.
If an acquisition is not successfully completed within the specified timeframe (two years), the shareholders are entitled to request a return of their funds raised. The SPAC is then delisted and wound up.
Where a UK Spac buys a company, it is classed as a reverse takeover and the Spac's shares are suspended. Under the rules set by the financial regulator, trading cannot resume until a deal prospectus is published, for which there is no deadline. That means Spac investors who do not support the takeover, and wish to sell their shares, can have their money locked up for some time. The UK regulation on listing of Spacs is unfriendly and prevents investors from investing in them.
Experts say, the USA has more Spac expertise and a deeper and less risk averse investor base which has helped generate interest compared to the UK.[5]
Spacs in Nigeria
In Nigeria, there is no approved regulation on the listing of Securities issued by Spacs. The Nigerian Stock Exchange "NSE" in July 2020 released an Exposure Draft Rules of the NSE on Listing of Securities Issued by Special Purpose Acquisition Companies. The proposed Rules provides issuers and their advisers with important information about listing and disclosure requirements.
The proposed Rules makes the following provision which may be deemed to be investor friendly and may attract investors to Nigerian Spacs if implemented:
Although there is no express provision stating that shareholders are entitled to vote on acquisitions, by the provisions of Section 2.3.2 of the proposed Rules, "shareholders who voted against a proposed acquisition may utilize their redemption right to elect that each security held by the shareholders be redeemed by the SPAC into their pro-rated share of cash held in escrow". This provision implies that there must be a voting and shareholders who voted against the acquisition can redeem their securities.
Section 2.9.2(h) provides that the Spac's prospectus must "disclose the limitation, if any, on the exercise of redemption rights for shareholders who vote against a proposed acquisition".
By the provisions of Section 2.3.3 "Where the acquisition is not completed within the permitted time frame (24 months as specified by Section 2.5.6), the shareholders shall be entitled to their pro-rated share of cash held in escrow in line with a Liquidation Distribution arrangement."
Section 2.7.2 provides that a SPAC is to complete acquisitions within twenty-four (24) months from the date of closing of its IPO but is permitted to adopt a termination date that is earlier than twenty-four (24) months following the closing of its IPO, provided that such earlier date is indicated clearly in its prospectus.
Where the Draft Rules on Listing of Spacs in Nigeria is approved, the Nigerian Spacs just like the Spacs in the USAare likely to attract investors as a result of the level of protection given to shareholders to decide on the target company to invest in and protection of their right to request  refund where they vote against an acquisition regardless of whether the target is approved or not.
For more on this, kindly send an email to uchechi@tonbofa.com
Subscribe to our free newsletter.