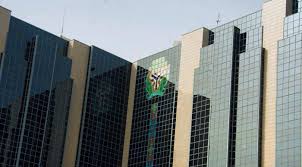 The Central Bank of Nigeria "CBN" on 5 February 2021 published a circular "2021 Circular" which it titled Letter To All Deposit Money Banks, Non-Bank Financial Institutions And Other Financial Institutions.  By the 2021 Circular, financial institutions are being prohibited from supporting or aiding cryptocurrency transactions The CBN further requires regulated financial institutions to identify persons and/or entities transacting or operating cryptocurrency exchanges within their systems and close such accounts immediately. The Central Bank also added that breaches of this directive will attract severe regulatory sanctions.
The 2021 Circular extends from the 12 January 2017 statement of the CBN warning against any transactions in virtual currencies which it had circulated to all banks in Nigeria of the risk of dealing in virtual currencies on the ground that the currency is unregulated, largely untraceable and susceptible to abuse by criminals.
The implication of the 2021 Circular is to order financial institutions to deny banking services to persons or entities dealing in crypto currencies or facilitating payments for cryptocurrency exchanges in Nigeria.
For more on this, kindly send an email to esohe@tonbofa.com
Subscribe to our free newsletter.